Our Story
Eddie and Silvana Burger established the original family owned store based in Gansbaai in February 2004, recently in 2015, the Burger family embarked on another adventure with the acquisition of Build it Hermanus. Following the 12-year success story of Build it Gansbaai it was time to expand, making Build it Hermanus the flagship of Hermanus building supplies and construction materials; setting a new standard in the building materials arena.
Dylan and Clayden Burger recently took over the management and ownership of both stores from their parents and will continue to offer the Gansbaai and Hermanus community the same service excellence they have become accustomed to over the years. Growing up learning the business and connecting with their local communities, Dylan and Clayden have a passion for both the business and the people involved.
As an independently owned building materials business, Dylan and Clayden Burger offer a personalized service to their local community free from corporate red tape and hassles.
Our Brand
Build it Hermanus & Gansbaai encapsulates the Brand's personality of being helpful, trustworthy, friendly, honest, and accessible by providing consistent experience in their community.
Brand Essence
The core of our identity is empowering; Through collaboration, a recognized brand through which we trade leveraging group buying power and marketing, delivering customer excellence and value at the lowest prices. To be the leading Hermanus & Gansbaai building materials supplier and the local brand of choice in building supplies.
Purpose / Vision / Mission
With our core values of Family, Entrepreneurship, and Passion at the heart of everything we do; Build it Hermanus & Gansbaai is free from corporate franchise model restrictions as an independent retail business, providing building materials in the greater Overstrand area. Passionate about family, our brand, and making home building simple!
Our Involvement
Our values are the principles that help guide our business and shape our brand into something special that customers can rely on consistently, no matter which community we operate in. One of the ways Build it Hermanus gives back to the local community, is through ongoing sponsorship of the under 13 soccer development.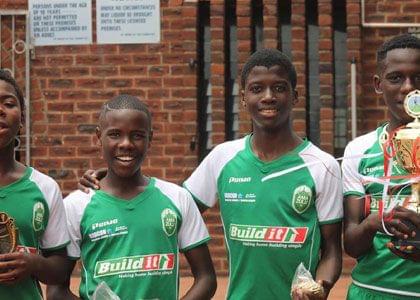 We believe that it is our duty and responsibility to give back to the communities that support us, by nurturing discipline and a healthy lifestyle through sport, we are building a better future for our community. Other community projects Build it Hermanus and Gansbaai has being involved in over the years is the renovations of local schools and the sinking of water boreholes.